Sitting comfortably perched in my favourite chair sipping a glass of cab-sav while munching on crackers and cheese, I love to end the day with a bit of quiet time watching the news and catching up on what's going on in the world. Rex Murphy is always the highlight of the evening with his dry wit and clever repartee. He says it like it is. Nothing beats blunt truth wrapped in a blanket of colourful sarcasm to end a busy day. However, this year's news has been particularly troubling with constant messages of fear and blood, terrorism and violence, guns and death. My wine has gone a bit sour and my cheese tastes off.
Earlier in the year, September 2nd to be exact, the world was shocked to wake up to a photo of a little 3 year old boy, Alyan Kurdi lying facedown on a sandy beach in Turkey, drowned during a calamitous attempt to escape the horror of civil war in Syria that had been raging since 2011. The image of his tiny lifeless body peacefully resting at the waters edge as if asleep was a defining moment. What had been up until that moment just a middle eastern problem, became the business of every Mother, Father, Grandmother or Grandfather. Everyone was shocked by the realization that this little fella could have been their son, grandson, nephew or cousin. He was not some adult man in an orange jumpsuit having his throat slit at the waters edge by hooded terrorists……he was just an innocent child.
As I watched the reports night after night of atrocities being carried out against Christians and Yazidis or viewed documentaries on the mass migration of peoples fleeing from death, my heart became burdened by the knowledge that we humans have the capacity to commit heinous atrocities against our fellow man that are abominable. Men chaining men together and drowning them in a swimming pool while filming the entire act for mass consumption. Women strapping on bombs walking into crowded markets full of innocent people to obliterate them with the push of a button. Hands, just like my hands, ripped from their arms and thrown in the streets covered in gore. Feet like my feet blown off at the ankle with a sandal still clinging to what's left.
"yea, also the heart of the sons of men is full of evil, and madness is in their heart while they live, and after that they go to the dead." Ecclesiastes 9:3
One day I listened to an
interview
with Canon Andrew White, a Bisschop serving in the last remaining Anglican Church in Iraq. Most of his members had fled for their lives as ISIS militants invaded new territories, beheading Christians who refused to convert. His life in danger, he refused to leave his parishioners, choosing instead to remain in harms way to minister to refugees in an attempt to save anyone who crossed his doorstep. That interview told the story of a man who truly understood "the cost of discipleship", sacrificing everything he could to save the helpless, even at the cost of his own safety.
Over the summer I read a
book on Dietrich Bonhoeffer
, the German Pastor who was imprisoned by the Nazi's in WWII for the part he played in a failed assassination attempt against Adolph Hitler. His life and writings were an inspiration. He spent his life encouraging his brothers and sisters in the church to consider the cost of truly following Jesus. His was a message not of "cheap grace" but of costly sacrifice in the service of others. He died at the hands of the Nazi's, all because he was willing to risk everything to eradicate the kind of wickedness that comes to life when men choose to heedlessly wait on the sidelines.
Atrocities and evil littered my Facebook feed and Twitter account. Dead mothers lay bleeding in the streets beside their martyred children because they refused to denounce the name of Jesus. Such a horrific sight that can't be unseen. A deed that can't be undone.
Oh the horror!
Is it possible to make any headway agains the kind of evil we face today?! Dietrich Bonhoeffer thought there was. The Bisschop of Baghdad thinks there is. Their legacy shouts out to each of us
"Don't just sit there! DO SOMETHING!'
So, I put down my glass of wine and wrapped up my cheese. I picked up the phone and called a good friend who works with an association which aids refugees all over the world. Within minutes she had given me the name of a Syrian family who had lost everything and was seeking a sponsor. The father, Daoowd, a christian, had been kidnapped by militia and held for ransom in Syria. His family feared for his life and managed to scrape together enough money to pay off his captors and have him released. He had to sell his home to pay back his family. He immediately fled with his wife to Iraq to start a new life there, away from the horrors of civil war. When Isis expanded their operations and invaded, the business where he worked shut down and he fled again to Lebanon where he is now living in very difficult circumstances. His emails are heartbreaking. Although he has lost everything, he has not lost his hope or his faith in God!
He writes about his wife….
"She is my second half, we both overcome the difficulties which was impossible to overcome alone, and together we survive."
He writes about his faith….
"At every challenge and obstacle we faced absolute belief in God that he will light our way and save us."
He writes about peace….
"Peace Jesus bring is the greatest value we must practice , as we suffered from radical Islam from 100 years ago"
He writes about his hope for his new life in Canada….
"Our desire to move is not just to survive and escape what happen here , but to start a new life and integrate into new society to be active and reactive , to have new job , new home , new land forget the recent history and old history"
But most humbling for me, He writes about his hope for blessings on me, my family and my church family. I tell him that we have been so richly blessed by God in our lives and are honoured to be able to share with them.
Yesterday we received the most wonderful Christmas gift. We received news that his sponsorship application has been approved and Daoowd will be coming to Canada with his little family to start a new life soon!
HAPPY NEW YEAR everyone! May the God of all mercies surround you and yours in 2016 and may we all be encouraged to more and more shine our light into the darkness!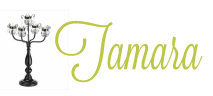 1 Comment »