On Tuesday, July 14th, 2015, the Lord took home to heaven our dear Father. His final few days on earth were a time of great blessing, a time when we could sit together around his bed and sing Psalms and Hymns of the hope we have in Jesus. This was the hope he talked about often. A hope so great it was a message he yearned to share unreservedly with his family and friends. And yet this weight of glory was so heavy for him. His greatest regret in life was not being able to adequately put into words what his heart was so full of.
Dad was born in Holland just 4 years before the outbreak of WWII. He was a darling little fella who could literally charm the potato peels off a German soldier, managing in this way to keep a few scraps on the family dinner table during those lean years. Never a very good student, his educational career ended early and he entered the workforce where with his gift of ingenuity, he thrived.
Once he was able to do what came easy to him, his passion for working hard took hold. An engine of productivity, Dad came to Canada and started his own electrical business with just a VW Van and a few tools. On the strength of that meagre beginning he was able to marry the love of his life and raise a God fearing family of 6 kids. He provided them with a warm home full of music and gospel. He ensured that all his children were educated according to the promises he made at the baptismal font and in the ways of the Lord. He gifted them all with his passion for hard work, love for their neighbour and most important of all, the joy of faith.
However, having been drenched with blessings from above his whole life long, there was one thing Dad most desired of the Lord which to his great disappointment he never received. What he truly coveted was the ability to speak easily and clearly, most especially about the love Christ has for all mankind. With little formal schooling and a learning disability for stumbling blocks, Dad yearned earnestly for an easy way with words. He would often feel frustrated with himself for not being able to quote scripture or paraphrase the great Church fathers like Augustine and Calvin. After retirement he began a diligent course of reading in hopes of loosening his tongue with a deeper understanding of the faith. However, the more he read, the more the words eluded him.
"There's not enough time anymore." we heard him mutter not so long ago from his wheelchair prison. His eyesight was failing, making reading an impossibility. His hearing diminished along with his vision, so that even conversation could be quite frustrating for him. His life long pursuit of lady wisdom was at an end as the fog of old age and disease descended slowly upon him.
And yet, for those who knew Dad well, his greatest virtue was the fact that he wasn't a man of many words. Rather, he was a man of much work. His heart was full of compassion for his neighbour and without saying a thing he showed what it means to be a man of God. If you needed food, he gave you bread. If your marriage was falling apart, he sat with you late in the night and prayed with you. If your car broke down he gave you a ride to work. If you lost your job, he would hand you a shovel and show you where to dig a hole for a project he came up with on the spot.
James 2:15 "If a brother or sister is naked and destitute of daily food,
16

and one of you says to them, "Depart in peace, be warmed and filled," but you do not give them the things which are needed for the body, what

does it

profit?
17

Thus also faith by itself, if it does not have works, is dead."
Recently, the building contractor Dad worked for many years ago came to visit. Frail and thin Dad sat in his easy chair by the window, a shadow of the man he used to be, chatting about the good old days on the job site. "Pete" his visitor declared "I knew that I could even trust you with my wallet!". Dad's eyes lit up with unshed tears. This spontaneous testament spoke to the way Dad communicated his faith best. With few words but much honest work, he demonstrated the ways of a man saved by Christ unto a new life.
Dad's ultimate desire may never have been granted here on this earth but we are deeply comforted to know that he has finally received that ultimate prize for which he yearned so earnestly. He sits before our Father's throne, with tongue loosened and wisdom granted, there to praise Him for all eternity!
Now he has all the time in the world.
________________________________________________________________________
"
And that is enough to raise your thoughts to what may happen when the redeemed soul, beyond all hope and nearly beyond belief, learns at last that she has pleased Him whom she was created to please. There will be no room for vanity then. She will be free from the miserable illusion that it is her doing. With no taint of what we should now call self-approval she will most innocently rejoice in the thing that God has made her to be, and the moment which heals her old inferiority complex forever will also drown her pride… Perfect humility dispenses with modesty."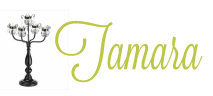 9 Comments »