Defining your brand is not an easy thing and yet it is critical to know WHO you are and WHAT sets you apart in the crowd in order to stay focused on your end goal. Knowing what qualities make you unique and staying true to those ideals will move you forward towards your end goal.
So what IS your brand?
For me, I love all things OLD.
I am most fortunate to live right across the street from an antiques dealer and he just keeps bringing in the most amazing STUFF you could ever dream of. Imagine my delight the morning I saw him tow this fabulous double decker bus in to the yard. I watched with eager anticipation as they took hours to shuffle things around so that this baby could fit neatly into it's designated parking spot.
"How much do you want for it?" I timidly asked.
"Oh, I JUST found this beauty after years of looking for one. It's not for sale" says my neighbour.
And so I learn my most important lesson about branding:
TREASURE what you HAVE!
When you understand the thing that really sets you apart and gives you the edge, don't sell it off too easily. Your ability to remain disciplined to the vision is imperative. When you can clearly articulate WHO you are and WHAT you stand for, you can better articulate your brand and sell it.
Now, the next most important thing you need to remember is to not let STUFF clutter your vision when defining your brand.
You are certain to hear voices telling you to "try this" or "sell that". Sensory overload is around every corner, taunting and teasing you, beckoning you off the path and pointing you towards anonymity.
Good branding depends on you seeing through all that noise and keeping your eye focused on the end result.
If you find it difficult to really DEFINE your brand, don't be afraid to check out the competition.
We found this display when we stopped at a fabulous Garden Centre on Vancouver Island
Your own ideas become more clear when you see them in contrast with what others are doing in the market place. Looking outside your own industry is always an eye opener. Within a specific market, you will often find people copying each other in a way that is too close for comfort.
This summer, the Big Guy and I did our annual tour of Garden Centres on Vancouver Island. Keeping an eye on what's going on in the market place is always a top priority for us. We were most impressed with the display and ambience of a Vegetable Market/Garden Centre which featured this fabulous old Model T as a display for their fruit.
I was particularly excited by the abundance of display opportunities an old car like this could offer.......
and I also knew that my favourite antique neighbour had a vehicle just like this one rusting away in the yard.
Now the question I had to ask myself was "Is this consistent with our brand?!"
Focus Tamara. FOCUS.
And yet, somehow, the minute I got my hands on that steering wheel, I just KNEW we had to have it!
"Are you SURE this is a good idea Tamara?!" the Big Guy queried.
"Why, of course I'm sure!" was my confident reply.
And so we hauled this 'ol beauty into place.....
and treated her to a little bit of lovin' care......
and she now stands proudly boasting a cornucopia of beautiful flowers that are ready to take a ride from our place to yours.
photo credit Dragonflight Photography
The only problem is that here in Milner, she has a whole lot of competition lately.
Langley Good Times Cruise In Car Show
If I don't watch out, I may just lose focus and start myself an antique car dealer ship some day soon!
Oooops! It's me Rosa. As Tamara is out of the country at the moment I am posting this prepared post for her. But I jumped the gun. It's still Monday. Party starts tomorrow at 7 am mountain time. ;D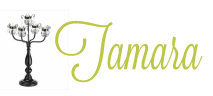 COMMENTS: »