Copy and Paste a Travel Tuesday Button into your own post and join the fun!
I was pondering life recently while reading the ramblings of a fella named N. D. Wilson. He's a brilliant writer who, in his book "Notes on a Tilt-a-Whirl", considers things as if gazing through a macro lens. He uses his words like a camera that can capture shots of an earth magnified 10X so that you are convinced you can see the eyelashes on a gnat. Have you ever watched a colony of ants stream busily out of their nest in pursuit of great treasures? Nate and I have. It's fascinating to view them busily bustling down there in the dirt, running to and fro, hoarding their stash of garage sale finds deep in the bowels of their insect abode. Do they have a wife and kids in there they are supporting? Are they saving a stash of little leaves as if it were a Registered Retirement Savings Plan? Why in the world are they working so
diligently?! Do they have KIDS who will soon go off to College and need Papa's help to stay afloat?
Nate then snaps the reader's head around, forcing them to take a look at their own life and wonder....
"Why am I working so diligently?! Is there a higher purpose for all of this?"
And his emphatically exuberant answer is.....
"Heck, YAH! And you should keep on LIVING LARGE because that's what your Creator created you for!"
I close the book and wonder how he ever got so SMART! I bet his Mom made him read a LOT of books when he was a kid.
What has this all got to do with Travel Tuesdays? Well, actually it has everything to do with it. You see,
adventure is a state of mind, not a place on the map
and N. D. Wilson knows that better than anyone. After reading his book you will want to pack your bags and move to Moscow, Idaho so you can hear more of his tantalizing , hypnotizing, jazersizing ideas.
And that is just what we did this month!
Moscow or Bust!
We decided to drive down to Idaho and drop our kids off at Nate's doorstep and let him teach them a thing or two about the meaning of life.
He made them sign their lives away.......
I trust him completely.
"The world is rated R, and no one is checking IDs. Do not try to make it G by imagining the shadows away. Do not try to hide your children from the world forever, but do not try to pretend there is no danger. Train them. Give them sharp eyes and bellies full of laughter. Make them dangerous. Make them yeast, and when they've grown, they will pollute the shadows."
―
N.D. Wilson
,
Notes from the Tilt-A-Whirl: Wide-Eyed Wonder in God's Spoken World
We are so excited for this coming year and the great writers and philosophers these misfits will get a chance to acquaint themselves with. Augustine and John Calvin. Rhetoric and Latin. Music and Mayhem. It's all in the cards for our intellectual progeny!
Before we left though, we made sure to help them set up house. There are some things which are a MUST HAVE when you go to College like a DESK......
and of course, your DRUMS!
I hope Nate teaches a class on how to be a good neighbour very soon. My boy may need some guidance in this matter. What
IS
the proper etiquette for drummers living in a second floor apartment anyway?!
As we waved goodbye and drove off into the sunset......
we felt very blessed. Not only were our kids going to have the opportunity to model themselves after some brilliant THINKERS of our time......
but they would also not be coming home until October.
Woohoo! We have joined the ranks of the "Empty Nesters". Let's get this party started!
Now are YOU ready to join in the Travel Tuesday fun?! Not only have we created a
Travel Tuesday Facebook Page
for you to share photos and inspiration with us but we are also having a LINKY party!
Just click on our Linky and add your ADVENTURE post here. Make sure to link back to THIS post so that all your readers can join in the fun?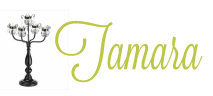 1 Comment »