The last 2 weeks have been a bit of a blur for most of us at Darvonda. Year after year we struggle to keep it all together in the month of March. The wholesale side of the business is busy propagating, planting, and prepping for the craziness of
SPRING RUSH
. It's all really quite mind boggling, to say the least. Good thing we have such a phenomenal team of peeps here in the greenhouse to keep things flowing smoothly.
And, never to be underestimated is the challenge of working with Tamara. They have to put up with a whole lot of
CRAZY
sometimes.
Darvonda peeps - We clean up nice!
In the meantime, there is also the matter of our
RETAIL
arm,
Milner Village Gardens
that needs attention. Months of buying meetings, planning meetings, inventory meetings, etc. all have to come together finally for our grand re-opening. It's all just a little too much every now and then.
I don't think I have slept in the last 14 days.
As a matter of fact, I may not have showered in the last 14 days either.
But it was all worth it because the place looks GORGEOUS!
Honesty, I may have lost a little sleep simply because I was weak. Knowing how enormous the task of re-organizing for Spring is and knowing we were implementing a whole new inventory system besides the fact that our
dearest Fifi
was absent, I was just a little worried we would not get it all done. I doubted it could be done.
Hundreds of boxes needed scanning, pricing and placing. Stuff was everywhere. Old inventory.....new inventory all crammed into the old barn, awaiting a place on the shelves.
In the end, I really had nothing to worry about. My Niece Miranda kept everyone on task, cracking the whip only occassionally and making us all excited about what the final product would eventually look like.
She had the vision.
She executed the vision.
I am in awe of her vision!
Now, there is always more to things than meet the eye and at Darvonda, that comes in the form of a team.
I call it THE DREAM TEAM!
Liz, Miranda, Karlee, Lydia and me.
This group of ladies is so talented, hard working and super sweet, it's hard to imagine I could be so lucky to work with them on a daily basis. Two of them specially designated to the retail store and the other two are my marketing guru's, both wholesale and retail.
One of them is preggo. However, we don't give her no slack.
My Little Angle, Lydia
Actually, she don't give US no slack. Would you just look at this "TO DO" List we encountered on opening day in the office foyer?
She gives us our marching orders and we must execute as prescribed. Hard to believe she is my daughter. I was never THIS organized!
Now, a part of getting ready to re-open involved getting an office space into the store so our management doesn't need to run across the driveway for coffee and lunch breaks.
It's a long walk.
It's at least 20 meters distance.
And there are stairs involved.
So, when we recently were at the
NWFGS in Seattle
, we saw THIS cute set up!
We all fell in love INSTANTLY! Granted, it would need to be bigger......and it would need to be within budget.
Unfortunately, our budget was ZERO DOLLARS.
Since I was unable to convince Bob Bowling to give me one of his adorable sheds for free, I was forced to approach management for some investment dollars. This is always a tricky thing to accomplish seeing as the BIG BOSS is also the hubster.
He puts up with my shenanigans mostly but, when I need to squeeze a few dollars out for a special project, well, let's just say.....
The way to a man's heart is through his stomach :)
I am not afraid to use my feminine charms to further my goals.
Thus it came to be that my favourite builder guy was hired to make our dreams happen.
Bob the Builder came by for a few days and just knocked this little thing together.
He followed our design right down to the old tin roof which he re-claimed off the back of the storage shed.
Note to self: Do not mention the gaping hole in the side of the storage shed to the guys until the next big wind storm. Maybe they will think the tin BLEW of.
Bob the Builder was a little sceptical. It's not every day that he has to make something brand new look old right off the bat.
"Are you SURE you want me to use these old doors and windows?" he would ask.
"Absolutely!" I would reply. "We ladies KNOW what's nice".
Didn't it turn out amazing?! If you can't find me in my greenhouse office, you know where to find me.
Now, there was another capital expansion project that I had to get past management and that was a new OUTDOOR PERENNIAL AREA. This time I decided to take a more business like approach to pitching the new idea. I prepared some sales projections and made a report on the ROI of this new endeavour and next thing you know........
there's an excavator in the yard!
It's not every guy that sends in this kind of heavy equipment to make his wife happy. Either he is eager to please or I am very persuasive.
"Honey, let's watch a movie tonight"
Or perhaps he's just too tired to argue.
The end result is really quaint. However, we have a long way to go yet to set things up exactly the way we want them. As you can see, we have gotten a long way in a few short weeks. We have water, gravel, tables, plants and pots.
Now, I wonder when the next budget meeting is and how I am going to present my next proposal?
And if you think we weren't busy enough setting the store up, you would be mistaken. No my blogger peeps, one project is never enough. Earlier in the year we had committed to having a booth at the Big Red Barn in Chilliwack for their Home and Garden show.
A booth.
That's easy.
Turns out that the girl's idea of a BOOTH was actually more of a POP UP STORE!
There was 30 feet of wall space to fill, people. That is a LOT of booth, if you ask me.
But in true Milner Village Gardens style, there was plenty of amazing decor to buy......
interspersed with vintage items.....
new inventory mixed with repurposed items.....
and Thrift Store finds.
The Big Guy and I had a little dust up while we were busy setting things up. I know, this seems hard to imagine. Seeing as we work together all the time, we must always agree.
Yah.
Not that much.
So, the Big Guy drags me over to the entrance and says "Don't you think this looks too.......boring?!"
"Uh, no. I don't think it looks boring" I reply sweetly.
"But, look at it with more of a critical eye. All I see is YELLOW at the entrance. Shouldn't you mix the color up a little?"
"Uh, no. I don't think we should mix the color up a little"
"Are you sure? I really think it will perk the entrance up a ton with more than just yellow"
Sigh.
I decided to humor him.
I moved a few different colors outside the gate just to appease him.
Unfortunately for me, I did not take a before and after picture because, as usual, he was right. I think I didn't take a photo because subconsciously I was being passive aggressive. I hate it when I'm wrong!
In the end, my favorite vignette was THIS ONE.
Hidden in the back is my old green doll carriage that I bought for my grand daughter. It reminded me of THIS picture of
Wee 1 and Wee 2
playing in the front yard a while ago.
They are just adorable. Life on the farm agrees with them, I think.
I did my best to help the girls out at the Big Red Barn. They gave me the job of chatting people up. For some reason, they have the impression that I talk a lot. I have no idea where that comes from.
Eventually I lost my voice so they put me in a bunny suit and led me around the show floor.
You would not BELIEVE how many MEN wanted to have their picture taken with me! What is it about men and bunnies?!
Well, my long winded story about how busy we have been lately has almost come to an end. Opening day was such a hoot! Customers were so PATIENT, waiting in our ridiculously long till line.
Side note: We want to take a moment right here to apologize for any inconvenience that may have caused you, my friends. This new Point of Sale system is a LOT more complicated than you might think. We hope to have it figured out soon so things can go a little faster.
Maybe it was that FREE EASTER LILY we offered everyone that helped to make the wait more palatable.
Or maybe it was the live music that was keeping everyone calm and entertained.
Whatever the case, it was not quite the same out in the perennial section. As a matter of fact, the customers out there were quite rambunctious as they waited for the beginning of the Easter Egg hunt.
Within 2 minutes of yelling "Ready, Set, GO!" all the eggs were scooped up by eager little hands.
It all went so fast, I couldn't keep track of who had how many eggs and if all the small children actually found something.
Note to self: Next year, re-think your Easter Egg Hunt tactic. There MUST be a better way.
By the end of the day, we were all EXHAUSTED. And you KNOW what that means at my place.....
IT'S PARTY TIME!
A few XLG Pizza's, a case of beer, a bottle of wine for the ladies and our POP UP PARTY was in full swing......even before the store was closed.
Sitting there in the sun, sipping red wine and enjoying the comraderie, I got an IDEA! Wouldn't it be GREAT to have a......
BEER GARDEN?!
Right in down town Milner?!
Yup. I know JUST the way to pitch THAT plan.
Junior will be an integral part of making it happen. I think he has the passion for it :)
Please let me take this last moment to wish you all a BLESSED EASTER with your family and friends on this special Sunday. May the peace of our risen Lord fill your hearts with awe and wonder!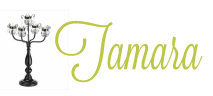 2 Comments »