The other day I tried calling the Big Guy all day long. He never picked up his cell phone. I finally got fed up and went to look for him. I mean, WHAT could be more important than a phone call from his beloved WIFE?! Why on earth was he not answering??!!
Well, of course there are a few things in this world that take precedence over a phone call from me and greenhouse construction duties is most certainly one of them.
Although most of the glass is now in, there is still so much work to be done.
Things which need to be installed in the next 60 days include:
- Roof vents
- Plumbing
- Electrical
- Hanging Basket system
- Shading System
- Computerized Temperature Control System
- Cement Flood Floors
This list goes on and on. But the Big Guy always finds it a great challenge to get things like that done. He's handy that way.
While I was 20 feet up in the air on the sky-jack taking pictures......
-
the fellas were busy installing some bracket or other and shaking the platform like we were on a ride at Disneyland. I decided then and there that this sort of work is not for me. I prefer ribbons and glue guns to being suspended from a tiny little plank while hoping the hydraulics don't fail.
And yet, through all my fear, I managed to spy some "EXTRA" panes of glass that were not going to be needed for this project. I got to thinking about my veranda at home which is quite open to the wind in the winter. I made a quick calculation in my head.....
PANELS OF GLASS + MY OPEN VERANDA = MY VERANDA GLASSED IN AT LAST!
(Just in time for the winter chill. Perfect timing?!)
So, when the Big Guy came home for lunch today I floated the idea to him......
Grampa and Wee Two in deep discussion
To my great surprise, he was not TOTALLY against the plan. I think Wee Two thought it was a bit outrageous.......
but he know's his Grampa is a push over when it comes to Gramma, right Wee Two?!
I shall end my saturday post with an update on Anderson Cooper and his current foray into Sports Journalism. His school soccer team has qualified for PROVINCIALS. so I think he will be travelling to Kamploops next week for the tournament.
That means we have an "EMPTY NEST" for a few days! Woohoo! P-A-R-T-Y T-I-M-E, baby!
Anyways, enjoy the latest installment of the Kodiak Cage.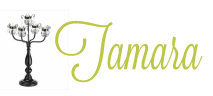 4 Comments »