It's that time of year again. All of us here at Darvonda are out searching for next year's PROVEN WINNER's for Spring 2012. Some of us have attended the California Pack trials while other's of us are attending the Ohio Short Course this coming July. We search high and low every year to make sure we get the best of the best varieties for our customers and this year is no exception.
We will go to great lengths to find the latest plant breeding, even going as far as searching the thick jungles of South America via MULE.....
which is the only way to access the deepest recesses of the forests......
where we hope to find undiscovered floral treasures that will thrill our customers in the coming Spring season. Giddap little donkey!
Now, our style of product development is not for the faint of heart. You see, in order to find THIS beauty......
we have to step out of your comfort zone......
to really find what we're looking!
Yup, the Big Guy and I searched HIGH......
very, VERY HIGH.....
and LOW.....
very, very......
VERY LOW!
Nothing THIS GOOD......
will ever come without a whole lot of searching!
But, the best part of this search is that we get to do it together, the Big Guy and I.
I especially LOVE it that, even though my main squeeze has begun to have his doubts that he should be strapping himself into a flimsy little harness and race across deep valley's on a thin rope....
or that he thinks there may be less heart thumping ways to find product for next year that do not involve rapelling down the side of a waterfall.......
He does it anyway, just because I asked him to!
Really, it just doesn't get better than being in a partnership like ours. Racing together to the next adventure is the most fun you can ever imagine!
POST SCRIPT MESSAGE:
To my dear sister and travel agent Lisa;
As I stood at the top of a very high platform, looking down at the enormous drop which I was about to take, stepping blindly off to my possible gruesome death........I thought of YOU! I imagined you standing right there beside me and heard you say "Are you NUTS?! There is NO WAY you are getting me to do that! Not on your LIFE!"
I smiled at the sound of your voice and then I..........
JUMPED!
How else was I going to get home to tell you how much FUN I had?!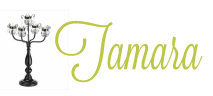 6 Comments »