Saucy Sprinkles
, to catch up on what sort of things she's been up to in the kitchen lately and this gorgeous photo caught my attention IMMEDIATELY!
Do you see what I SEE?
Can it be?! I need to take a closer look......
I think Saucy has purchased.......
a DARVONDA Hydrangea! I'd recognize that pot anywhere.
There's no better feeling than knowing that one of our babies has found a VERY GOOD HOME all the way in Central Canada somewhere.
Now, make sure you go check Saucy's blog out because she is one creative gal. Her cupcakes are works of ART.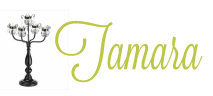 4 Comments »