It's been a tough week around here. Mind you, it started out on the right foot. We took a couple of days at the beginning of the week to rest up our minds for the big CRASH COURSE on the "kanban" way of life. Some guy at TOYOTA came up with the whole idea of "kanban". It's really just a different way of looking at things........a way of becoming more efficient on the production floor.

Kanban is a term that means something like "visual signal". You know, like when you are pulling a guy on a tube at the lake and he falls in.
To let other boaters know that your passenger just fell head over tea kettle into the water and is now in need of an ADVIL, you throw up your orange flag as a signal.
Everyone knows to stay clear. That's a kanban. Well, I THINK that's a kanban. Let's call that a Tamara kanban.


It's the same thing in the greenhouse. When you're busy planting geraniums at your station and your flat is almost empty, you throw up your yellow flag, your kanban, to let your peeps know you are almost empty 'cause when you're empty you will not be productive. When your peeps see that you're KANBAN is showing, they have to run and get you another flat of geraniums. It's that simple. Nobody is panicking. The assembly line keeps running. Life is just great.

We also learned about the IPK or "in process kanban" which I found to be a little more difficult to understand. It's sort of like a buffer zone. You know what I mean. It's like when you are having an amazing spaghetti dinner out at the lake,
watching the sun go down, savoring every sip of SMOKING LOON cabernet sauvignon and you suddenly notice that your glass is almost empty.
Your "in process kanban" is that buffer zone of wine at the bottom of your glass. As long as your peeps keep your glass from going dry, all is good in the world.
I really LOVE an "in process kanban" of SMOKING LOON. What would life be like without a little IPK in my wine glass?!


So, as you can see, it's been a tough week at work and now I need some time to really digest this whole new way of thinking.
It's going to take some serious discussion among management to get this KANBAN thing to work at Darvonda.
I can envision the need for at least a full week of important meetings with the Big Guy to really get this process up and running......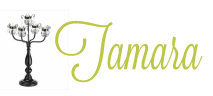 5 Comments »