Did you know how much my kids are HOOKED ON music? Have I ever mentioned how much time we spend on music lessons each year? I mean, I've got 5 talented musicians at my place and each one of them has studied music since the age of 5 or 6 years old. That means I've been driving to some lesson or other for the last 12 years or so. Do you think I'm crazy? Maybe I am..........but I am HOOKED on music too!

This past week was a busy one for music in our household. First, Opera Diva spent a full week at a Vocal Camp being held at the University of British Columbia. She just blossoms when she gets to sing all day long.........I mean, just check out her final concert solo.

She's got a powerful set of lungs on her, that girl!
Then, so as not to be shown up, Junior played at the inaugural concert of the American Reformed Church's new pipe organ. It just so happens that Grampa and Gramma were the people who refurbished the old organ, bringing her back to life. There were also some FAMOUS PEOPLE who came out to play at the inauguration.......Peter Wildeman and Joost Vanbelzen from the Netherlands. The 3 fellas did a MARVELOUS job of taking the organ through some serious musical gymnastics, wouldn't you say?
Now don't forget to check out Hooked on Houses to see what everyone else is hooked on this week! http://hookedonhouses.net/2009/07/30/hooked-on-family-heirlooms/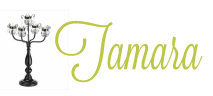 7 Comments »